The most critical decision you'll make when bringing a personal injury claim is your choice of a lawyer or solicitor to work with you. Only with the best personal injury solicitors in Dublin working on your case will you maximise your chances not only of winning your case, but of receiving a fair amount of compensation for the injuries you have suffered. Below, we'll offer some guidance on finding the most suitable personal injury solicitors in Dublin for your needs.
1. Ask for recommendations
One of the best ways of finding good personal injury solicitors is by asking other people who have had previous experience in bringing a claim. Try asking your family and friends whether they or anyone they know has any recommendations for a lawyer or law firm that they've dealt with and had success with in the past.
As well as your own personal network, you can also look further afield for recommendations from other people. You could search online for individuals who've recently brought a personal injury claim and won and ask them who acted for them.

A lot of the time, a simple search will bring up numerous recommendations and customer reviews. The internet as a whole has plenty of information that can help you in your search. Look at the websites of local law firms, for instance. Many good firms will post comprehensive information about their services online. You can then contact the law firm and often book a free consultation with a solicitor about your case.
2. Consider the law firm's years of experience
Another important factor to look out for is experience and case history – not just for the law firm itself, but for the solicitors that work there as well. It's not enough that they have had plenty of years in the legal representation of clients, though. It's more about checking whether they have specific and demonstrable experience in personal injury law in particular. That goes not just for the firm, but for the solicitor who may act for you as well. Check how many years they have been practising law, their history of appearing in court on behalf of clients, and whether they have won cases similar to yours before.
3. Use free consultations to find the best personal injury solicitors for your case
As we mentioned, many good solicitors will offer a free consultation to begin discussions about your case. This can be one of the best ways of finding out whether a particular law firm or solicitor is ideally placed to pursue your claim on your behalf. These consultations are not just for finding out the fees they charge. Consultations are also a perfect time to discover whether you have a case at all, how strong it might be and how much you may be able to ask for in compensation if it's successful.
Before the consultation, make sure that you have gathered together all the important documents relating to your case as the solicitor may ask to view them. Documents like medical certificates for time off work, reports from the police, statements of lost income, news articles if your injury was reported by the media, and details of witnesses to the accident, if any, could all be vital. Also, as a general principle, you should keep a record of any out-of-pocket expenses you've incurred as a result of your accident – for example, receipts for taxi fares to and from medical appointments and so on. In short, keep anything that you think might help your claim and bring it to your initial appointment with your solicitor to demonstrate the strength of your case.
Aim to discuss your case during the free consultation, whether via face to face, online chat or phone call, and make an evaluation of whether you think you could work with this person. Check that they're familiar with the type of personal injury case you are pursuing and whether they would be comfortable working on your case.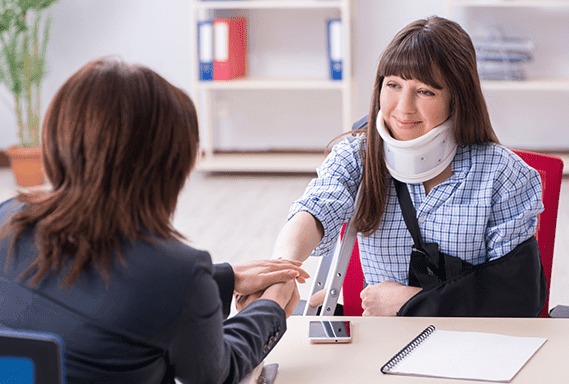 Have you suffered an injury or injuries that you believe have been caused by the negligence or carelessness of another party? Do you want to seek compensation? We're here to help at Lalloo Solicitors. We have some of the best personal injury solicitors in Ireland who will assist you every step of the way in securing justice, from gathering evidence to formulating an argument, submitting your claim, and representing you in court if that becomes necessary. At your first appointment, we will also give you detailed advice on how you can fund bringing your claim against the party responsible.
You can visit the relevant sections on our website to find out more about our legal services, and it's worth noting that we have earned 5-star reviews from past clients on Google, which can be viewed on this website.
We have a great deal of expertise and experience, having handled a variety of personal injuries in Dublin, from vehicular and workplace accidents to medical malpractice suits, wrongful death claims, slip and fall accidents, and more. Visit our contact page to request a call back if you would like a free evaluation of your claim.

If you're looking for the best no win no fee solicitors Dublin-wide, simply give us a call on 01 664 1800 or send us a message by email to info@injured.ie to know if we offer this service. Alternatively, visit our Dublin office, which is located at Alexandra House, 3 Ballsbridge Park, Dublin 4D04 C7H2.
FREQUENTLY ASKED QUESTIONS
How do I choose a personal injury solicitor?
Search for reviews and recommendations. Determine whether particular law firms are highly rated by review sites.
Check for accreditations. The best personal injury solicitor in Dublin will be affiliated with the relevant professional bodies.
Gather evidence of their expertise in claims like yours.
Clarify your prospective solicitor's individual experience.
Verify terms of payment for services.
Should I use a personal injury lawyer?
Yes. The top physical injury lawyers Dublin-wide will aim to ensure that if you've suffered injuries in an accident caused by others' negligence, you receive the right level of compensation. The best solicitors have strong negotiation skills to make it more certain that their clients receive what they rightfully deserve. They will ably handle all aspects of your case.
What is the average pay out for a personal injury claim in the Republic of Ireland?
Compensation is based on the severity of the injuries and the length of time they're expected to take to heal, if ever. The court may also take into account the accident victim's age and occupation, for instance. It's therefore difficult to state the average pay-out, but an online personal injury calculator or your solicitor can give you a general idea.
What are the most common personal injury claims?
Car accident claims resulting from a driver's negligence.
Medical malpractice claims resulting from errors made by healthcare experts.
Slip and fall accidents caused on property with unsafe conditions.
Product liability, caused by defective products.
Wrongful death caused by an individual's negligence.
Assault cases.
Dog bites.
Workplace accidents.
Construction injuries.
How long can you claim personal injury?
There's a three-year time limit after the date of the accident during which you can start your claim for compensation in a personal injury case. If you have a condition such as asbestosis which relates back to a job many years ago, the three years begins from the date of diagnosis. The court can also offer extensions in other circumstances.
What happens if I lose my personal injury claim?
If it can't be proven that the other party was responsible for your accident, you will not receive compensation, no matter how severe your injuries are. The defendant is also not obliged to pay your legal fees. Good solicitors will assess the strength of your claim from the outset and advise you against proceeding if you're likely to lose.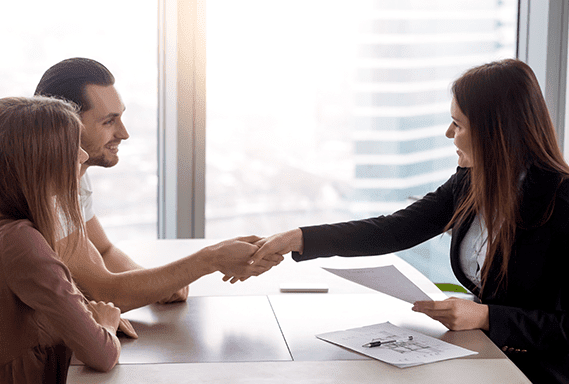 Qualities of a Good Personal Injury Attorney
If you've decided to bring a personal injury claim, the first thing you need is a good solicitor. Of course, you want one with a great deal of experience in handling claims like yours. But outstanding personal injury attorneys Dublin-wide also have other characteristics. They are well-organised in terms of maintaining records of the case and meticulous in responding to your queries and those from other parties involved in the case.

Likewise, they have exceptional communication, negotiation, and research skills. These qualities help ensure cases are progressed to conclusion as quickly and efficiently as possible. They will also have attracted positive ratings from previous clients and will be persistent, responsive, and committed to winning cases.
Tips for Hiring a Good Personal Injury Lawyer
To make it more certain that your personal injury claim is successful, you need to hire a good solicitor. Here are some tips on how to proceed with this.
First, start your search for the best personal injury lawyers Dublin-wide within a week of the accident if possible. Cases tend to progress faster and more smoothly if they are dealt with in the early stages while the details are fresh in everyone's minds. Next, ensure you're hiring a solicitor who has expertise in the types of accidents and injuries you have suffered. They will have come across most of the potential stumbling blocks and will know how to deal with them in the best possible way. They can also present your case in the strongest light. Finally, ensure you've met with your solicitor personally, if possible, to ensure you're comfortable in dealing with them and to establish clear lines of communication.
Reasons Why You Should Hire Personal Injury Lawyer
Handling a personal injury case on your own is likely to be overwhelming. A solicitor is familiar with the nuances and processes of the law and can take a lot of the weight off your shoulders. They are better placed to handle negotiations with the responsible party and their representatives, as they are not as emotionally involved as you might be. They also understand how best to calculate a level of compensation that fairly reflects the pain, suffering and inconveniences you have met as a result of your accident.
They will have specialist negotiation skills which can help ensure you resolve your case to your satisfaction out of court if possible. But at the same time, they will understand the right time to insist on a court appearance if they believe it will be in your best interests. And cases are more likely to run favourably for clients if they are represented by a professional solicitor in court.
The Advantages of Hiring a Personal Injury Lawyer
Hiring specialist personal injury solicitors offers several advantages other than simply the benefit of legal advice. Primarily, these professionals help clients get the justice and assistance they deserve after an accident caused by another party's negligence. With their help, you can be more sure that the other party will accept responsibility for what's happened to you; and that you will receive a settlement that fairly compensates you for what you have experienced.
They help clients save time, money, and effort in providing and managing the necessary documents that determine the nature of damages. No matter how complex a case is, competent solicitors will be able to handle it with confidence because they are adept with the relevant parts of the law.

If you are looking for exceptional "personal injury solicitors near me" who can guarantee a better chance of you receiving a fair settlement, then consider our professional services at Lalloo Solicitors today.