Most Accidents at Work* arise from:
Lifting and Moving*
The Safety, Health and welfare at Work*
Slip and Fall Accident Claims*
Accidents involving Machinery*
Farm Accidents*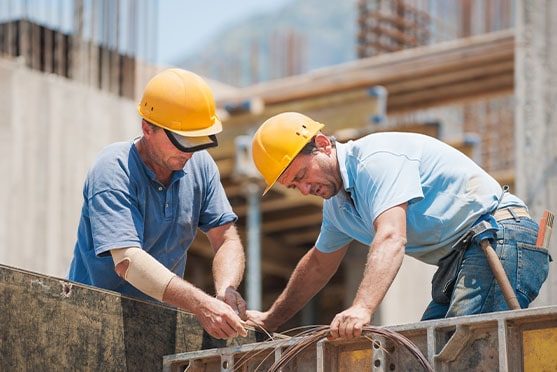 It was a pleasure to deal with Dalippe and his team. We were kept up to date at every juncture with regards to the progress of our case and our options were outlined in a way that made it simple to give instruction. We would like to thanks Dalippe for his perseverance and securing an exceptional outcome for our son. We wish Dalippe the very best for the future.
Craig Moriarty
2020-07-29
Very helpful.
Patricia Theobald
2020-04-05
So helpful and super easy to deal with, they looked after everything, I had absolutely nothing to worry about and could always reach them by calling or emailing if I had any questions at all. Would definitely recommend and go back there myself if ever needed again. Thank you!
Have you been involved in an accident at work? If you have, and that industrial accident was not your fault, you should speak to us.
There are lots of ways you might end up in an accident at work. If your colleagues leave some boxes on the floor, and you then fall over them, that's classed as a working accident. Or perhaps the building maintenance guys forget to use the sign advising you of a wet floor – if you should slip as a result, that's a workplace injury.
Whatever the reason, it's always worth knowing your rights. That's where we can help.
No matter what measures your employer takes to minimise workplace risks, accidents at work can and do happen. A general overview of the kinds of working accidents which can be caused by health and safety breaches.
Lalloo Solicitors have handled a wide variety of case related to accidents at work, building up a wealth of knowledge in the process. No matter what your circumstances are, we'd like to see if we can help you. However, the cases we most commonly deal with are:
Accidents Caused by a Lack of Personal Protective Equipment
Eye Injury Claims
Falls From Unsecured Ladders Or Other Equipment Claims
Dangerous Practices
Industrial Accident Claims
Vehicle Accident Claims
Back Injury Claims
Factory Accident Claims
Machinery Accident Claims
Electric Shocks and Electrocution Claims
Falling Down Exposed Areas at Work Claim
Forklift Truck Accident Claims
Heavy Lifting Claims
Unsafe Plant and Machinery Claims
Your Employer's Liability
When you're at work, your employer has a legal duty to make sure that you are safe. This involves providing training and any safety equipment, where needed, as well as, making sure that all possible precautions have been taken for you to avoid an injury. So, if you were expected to work without these in place, in an environment where health and safety procedures were non-existent, then your employer has failed in their 'duty of care' to you.
 
If you have then had an accident at work because of this failing, and you are suffering from an industrial injury, other health problems, or a terminal illness, you should contact us.
It's Not Personal…
It's important to remember that making a claim for an accident at work is not personal. The vast majority of employers have insurance to cover them for when their employees are injured.
 
Some people are worried about making a claim when it's their employer they are claiming from. This is because they think it might affect their working relationships, with their bosses and colleagues. They worry that they might be sacked or feel like they have to leave because of a bad atmosphere.
 
But you needn't fear – there are laws to prevent those things from happening. So you must never feel guilty about claiming for industrial injury.
 
And remember, if your claim is successful, the award comes from the insurance policy of your employer, not their personal pocket! So, you won't be harming their own finances.
Lalloo Solicitors Keep it Simple With Work Accident Claims!
At Lalloo Solicitors, we like to keep it simple. We promise to:
avoid the complicated legal jargon, if we can. Sometimes we have to use it – that's normal. But, we try to keep it to a minimum. We find this makes it easier for people to understand what's going on with their case.
give you a dedicated claims handler. We try to keep you with the same person throughout your case. Of course, there may be times when this is not possible. When this happens, you will be kept fully informed of why and who will be taking over.
explain what's happening with the case, as it progresses, in a clear and concise manner.
be available for you when you need us. It's important that you feel like you can contact us, to ask questions or for clarification, whenever you need to.
In short, we'll take all the stress, so you don't have to!
For free legal advice call our Personal Injury Solicitors