The emotional and mental damage associated with an injury can be far worse than the physical effects. A needle-stick injury is an example of such an Injury.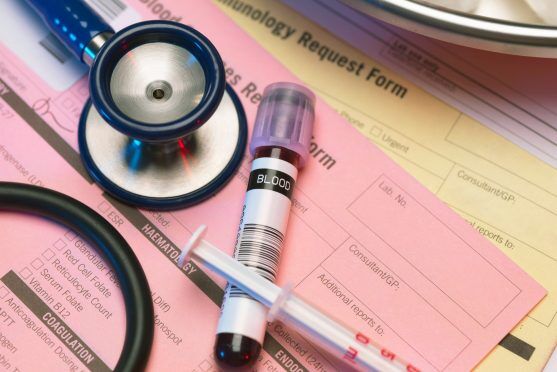 It was a pleasure to deal with Dalippe and his team. We were kept up to date at every juncture with regards to the progress of our case and our options were outlined in a way that made it simple to give instruction. We would like to thanks Dalippe for his perseverance and securing an exceptional outcome for our son. We wish Dalippe the very best for the future.




Craig Moriarty
2020-07-29


Very helpful.

Patricia Theobald
2020-04-05
So helpful and super easy to deal with, they looked after everything, I had absolutely nothing to worry about and could always reach them by calling or emailing if I had any questions at all. Would definitely recommend and go back there myself if ever needed again. Thank you!

Needle stick injury
In some scenarios, the emotional and mental damage associated with an injury can be far worse than the physical effects. A needle-stick injury is an example of such circumstances.
The term "Needle stick injury" refers to the damage caused when someone's skin is accidentally punctured. This can be caused by carelessly discarded sharp devices, such as syringes, scalpels, or even glass from broken medical equipment.
While HSE staff, such as doctors and nurses, are considered to be most at risk from needle stick injuries, other occupations at risk include refuse collectors, cleaners, park-keepers, police officers, prison officers and tattoo artists.
Why do Needle stick accidents occur?
The majority of needle stick injuries are caused by needles and sharps, which have been carelessly discarded in the wrong way. Without exception, all hypodermic needles and sharps, in a healthcare environment, should be carefully disposed of into a sharps bin.
Errors, such as placing them in a bin bag, are likely to cause problems. The bag may be pierced, creating a risk for anyone whose work brings them into contact with the bag, increasing the chance of injury.
Bearing this in mind, it is not always healthcare environments where risks are posed. Common places for needles to be discarded include public toilets, parks, public transport and alleys. Such careless behavior creates a dangerous environment, not just for workers, but also for the general public.
What sort of injuries can be caused?
The physical injury can often be considered minor. As the object is sharp, the skin will have been punctured, causing bleeding, and perhaps swelling and or tenderness. The primary consideration associated with needle stick injury claims is the risk of infection.
More often than not, the original user of the needle remains anonymous. This leads to speculation as to whether or not they may suffer from HIV, Hepatitis B, or Hepatitis C.
Blood tests will be taken, to indicate whether or not the needle stick injury has caused the sufferer to contract an infection. However, repeat tests, at intervals of 3, 6 and 12 months, will be necessary, as some virus' can take time to present.
This uncertainty can have a significant emotional impact, causing the individual stress and worry. Far worse than the physical injury, the damages and the award you receive should reflect the psychological problems you may have suffered.
If you have suffered a needle stick injury at work, you may be able to make a claim.
At Lalloo Solicitors, we have dealt with a variety of needle stick injury claims, all of which could have been prevented had steps been taken to ensure proper disposal.
What Steps Should be Taken to Prevent Injury?
Within a healthcare facility, there are fairly simple steps that can be taken to prevent any injury.
Sharps bins should be provided, and training to be supplied to enforce proper use.
Sharps bins should be well maintained, with steps taken to ensure they don't become over-filled.
Personal protective equipment, and tools, should be provided to ensure employee safety.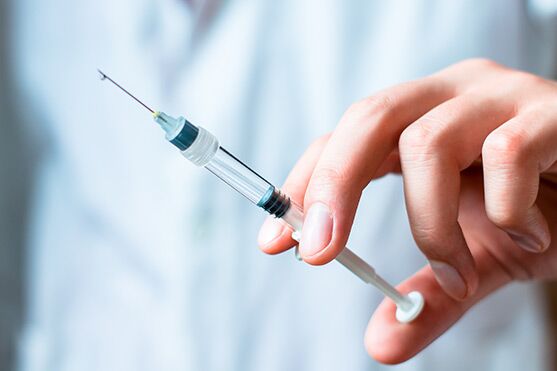 Needle stick Injury Claims
If you, or someone you know, has suffered a needle stick injury, speak to us today for accurate and up-to-date advice. There are strict time limits in place when it comes to filing a needle stick injury claim like this so it is advisable to seek legal advice as quickly as possible. Our expert solicitors will consider several factors, ensuring you receive the award you deserve –
The Pain and suffering inflicted. Where needle stick injuries are concerned, psychological injury is a prime consideration. The stress and worry caused by the incident, to you and your family will be taken into account.
Any infections you contract as a result of the accident, and subsequently, the cost of any relevant treatment or counselling.
Lost earnings. If you are off work for recovery and treatment, that money can be recovered through a claim.
For free legal advice call our Personal Injury Solicitors