What Are The Reasons To Hire No Win No Fee Solicitors?
No Win No Fee (Explained)
When bringing a claim for compensation after a personal injury and facing the legal battle that entails, there is the option of hiring no win, no fee solicitors.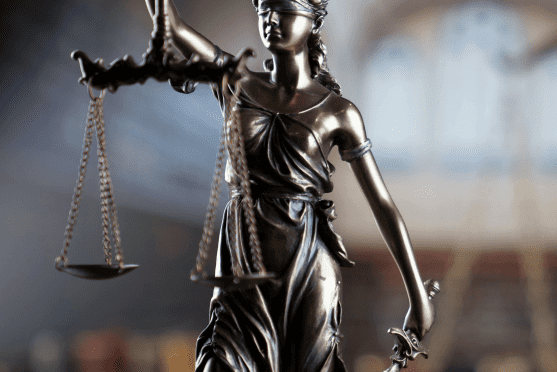 It was a pleasure to deal with Dalippe and his team. We were kept up to date at every juncture with regards to the progress of our case and our options were outlined in a way that made it simple to give instruction. We would like to thanks Dalippe for his perseverance and securing an exceptional outcome for our son. We wish Dalippe the very best for the future.




Craig Moriarty
2020-07-29


Very helpful.

Patricia Theobald
2020-04-05
So helpful and super easy to deal with, they looked after everything, I had absolutely nothing to worry about and could always reach them by calling or emailing if I had any questions at all. Would definitely recommend and go back there myself if ever needed again. Thank you!

Under what's also called a conditional fee agreement, there's no need to worry about being unable to afford the services of a lawyer. With this type of solicitor, you don't have to pay their fees unless they win the case for you.
Under a conditional fee agreement, you make the payment due to a solicitor in exchange for their legal services only if the lawsuit is successful or ends up in a favourable settlement out-of-court. For this fee to be legally acceptable, there must be an agreement between you as the client and the law firm you have chosen to represent you in court.
Before entering into this type of legal contract, though, you should understand the benefits of hiring solicitors in Dublin with no win no fee services.
1. You can receive legal advice immediately
When you hire a no win, no fee solicitor, they will arrange an initial consultation with you. At this meeting, the important details of your case will be discussed, and you will have access to invaluable legal advice right away. The first steps you take when engaging in a legal matter are always crucial to the case's success. Because hunting around for law firms can be a lengthy process that eats up your precious time and effort, getting honest legal advice early on is a huge advantage.
2. You do not have to make any upfront payments
When entering into a legal case, people usually have to pay upfront legal fees and civil litigation costs. These can be a huge problem if you are struggling financially. If the costs and fees involved are out of reach of your current budget, the best solution is to look for the services of a no win no fee solicitor. If you do this, you can get the case started without delay and gain the benefit of professional legal advice without worrying about paying anything upfront. Because you won't have to settle any legal bills as the case progresses, you can allot your funds to other, more pressing matters such as your medical bills or any repair costs. Another positive about the no win, no fee agreement is the negotiable nature of the contingency fees. When working with lawyers, many people have experienced situations where the total costs of bringing the case are not specified outright. Expenses can pile up every step of the way as the case unfurls, and they end up paying more than they expected at the beginning. This is not a problem with contingency fees, which are set and agreed upon from the start. Before the solicitor officially takes on the case, a negotiation about the costs they will charge should take place. Both the client and the law firm must agree about the financial aspect of the contracted service. You will know exactly what you are getting into, and this will give you peace of mind as the case moves forward.
3. Your solicitor has additional motivation to work for your case's success
A solicitor's career is built on the number of successful cases they have under their belt. This is especially true for lawyers who offer no win, no fee services. Because no win, no fee solicitors only receive payment for their services if you win your case, they will be much more motivated when working on it. Even if you're dealing with a complex case, if your solicitor thinks it's winnable, you can be sure they will work tirelessly to succeed. Some cases need to be approached aggressively, for instance, ones that involve insurance companies. Because insurance companies are working to save money, they tend to do everything within their means to avoid paying out as much as they can. If you're working with a no win, no fee lawyer, you can be sure your legal representative will do everything that they can to ensure that you get fair and just compensation.
4. You do not have to spend anything if your case is lost
As suggested by the term itself, you don't need to pay any fees to your solicitor if they do not win your case for you. This is an attractive option for people who are worried about spending a hefty amount on fees, only to lose their claim. Having said that, though, it is worth noting that you could still be liable to pay the legal fees of the defending solicitor. If your no win no fee injury claim solicitors win your case, they will typically be paid from the compensation settlement awarded to you if the claim is successful. The remaining amount is then paid across to you. The costs of the defendant's solicitors are not applicable here, as these are usually covered by their insurance company. There are various aspects that your solicitor can make a claim for when arguing your case, including general and special damages, medical and travel expenses, loss of earnings if applicable, and other necessary expenses. If you hire professionals to handle your claim for you, you can maximise the amount of compensation paid out to you if it is successful.
Work With Lalloo Solicitors Today!
Taking into account all the advantages listed above, working with the best no win no fee solicitors you can find is highly recommended. This way, you will maximise the odds of winning your claim while at the same time minimising the risks to your finances. If you require legal assistance regarding matters related to work accidents, personal injury, medical malpractice, slip, trip and fall accidents, and more, look no further than Lalloo Solicitors. We are a highly experienced team of legal experts who are confident that we can secure you the justice you deserve after an accident that wasn't your fault. Here at
Lalloo Solicitors
, we take the stress away from our clients and aim to keep matters as simple as possible. We will provide you with a dedicated claims handler who will assist you throughout your case, giving expert legal advice while explaining things in layman's terms for your convenience. If you would like to know whether we can offer no win, no fee services for your case, message us by filling out the form at
https://www.injured.ie/contact
or by calling 01 664 1800.
FREQUENTLY ASKED QUESTIONS
What is a no win no fee agreement?
A no win, no fee agreement is a type of agreement between no win no fee solicitors in Ireland and a client pursuing a civil claim for compensation. Typically, this contract states that if the client does not successfully win their claim with the help of the lawyer contracted, there's no legal obligation for them to pay for the service.
How do no win no fee lawyers work?
Choosing a lawyer who agrees to cover your legal fees means that you won't have to pay these if your case is unsuccessful. Instead, the lawyer pays the costs out of their pocket. However, even if you hire no win no fee accident solicitors, there are likely to be some costs associated with your case.
What happens if you lose a no win no fee case?
If you don't win the case handled by no win no fee injury solicitors, then you are not charged for your solicitor's costs for pursuing the case. However, you may still have to pay any necessary Defendant Solicitors Legal Fees.
How long do no win no fee claims take?
Claims are often settled in around six to 12 months if the defendant accepts their liability right away. However, if the liability is contested or the case is complex, the process could take from 12 to 18 months. Extremely complex cases, however, can take much longer.
Is a no win no fee agreement safe?
Many no win no fee solicitors in Dublin handle medical malpractice, work accident, or personal injury compensation claims under no win, no fee agreements. It is a reasonably safe arrangement for the client, provided they choose to work with trusted, experienced legal specialists.
How much do no win no fee lawyers charge?
Claims pursued through the best no win no fee solicitors may seem to favour the client disproportionately. However, lawyers also benefit from this type of agreement, because these cases tend to have high chances of success. Lawyers who offer no win, no fee services typically charge clients a success fee from the damages awarded.
Is no win no fee worth it?
Hiring the services of no win no fee civil litigators means you gain all the benefits of legal assistance without having to pay unduly to bring expensive litigation. What's more, this kind of conditional fee agreement minimises your financial risk in the event that you lose your claim.
What are the fees for no win no fee?
Lawyers typically deduct their fee from the damages awarded to the client. However, before entering into any legally binding agreement with no win no fee legal practitioners, make sure you check all small print before signing, and thoroughly ascertain how much you'll be charged if successful under the written contract.
What's the catch with no win no fee?
It's widely accepted that taking legal advice can be a costly affair. Without services offered by no win no fee attorneys, many claimants cannot afford to bring their case, because they may end up owing solicitors a significant amount of money if they fail to win. If the claim is successful, however, legal costs are covered by the losing party.
Can I cancel a no win no fee claim?
The terms offered by a no win no fee counsel can be reviewed on the written agreement. If you decide to cancel your no win, no fee agreement, your fees to your solicitor become due immediately once your cancel your agreement.
No Win No Fee: What's In It For Your Solicitor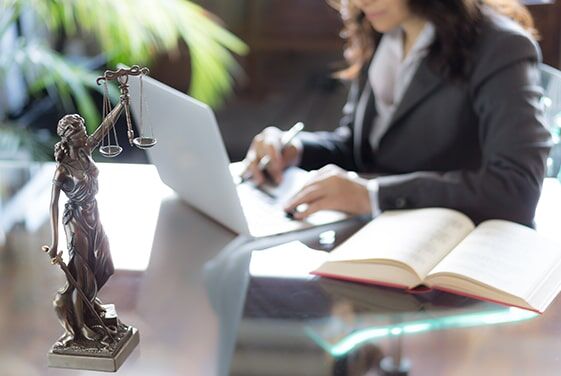 You might be thinking about hiring no win no fee lawyers to make a personal injury claim but aren't convinced whether this is the best route for you. The saying "if it looks too good to be true, it probably is" holds true in most situations in life.
However, with an appropriate, legal no win, no fee agreement, the client is protected from paying the bulk of the fees associated with bringing a claim for compensation. So what's the benefit to lawyers? It's a risk, certainly, but one that some solicitors will take. The rewards are:
A success fee – if you win your claim, your lawyer takes the agreed fee from your compensation.
Gaining maximum compensation – the higher the compensation amount, the more fees can be recovered.
Therefore, a no win, no fee agreement serves both the client and the legal representative when there is legitimate wrong to be righted.
Advantages of No Win, No Fee
Many people opt to hire personal injury, medical negligence, or unfair dismissal no win no fee solicitors in Dublin for such claims. As well as the practicality of this service, other advantages to include:
Wider access – access to legal redress is expensive, but because injuries and accidents can happen to anyone, 'no win, no fee' benefits those who wouldn't otherwise be able to afford to seek justice.
Faster process – for cases involving injury and damages, it's best not to delay the claim, especially if it helps the claimant move on or recover from a damaging incident or event.
Less stress – this removes needless financial stress when the claimant is already adversely affected by a recent injury or health challenge.
Straightforward – when starting a claim, the case is evaluated to determine whether it's worth pursuing, so no time or money is wasted.
Incentive – any lawyer operating under a no win, no fee agreement will aim to gain the maximum allowable compensation for the client's benefit and their own.
Speak to Lalloo Solicitors about your case today – we will advise on the best course of action to take. Visit our home page to learn more about the services we offer.
For free legal advice call our Personal Injury Solicitors