Providing Expert Legal Advice for over 14 Years.
We are an Irish solicitor's firm, and our business is your civil rights. We offer personal attention, use plain language and provide practical and impartial advice.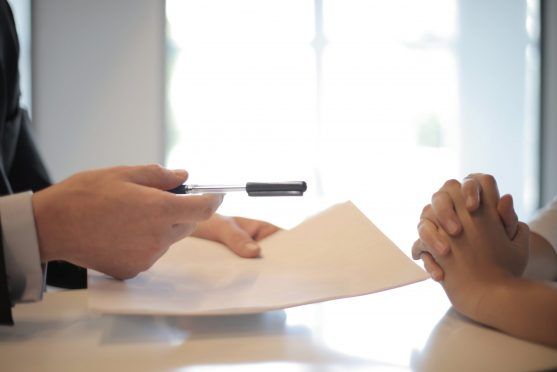 It was a pleasure to deal with Dalippe and his team. We were kept up to date at every juncture with regards to the progress of our case and our options were outlined in a way that made it simple to give instruction. We would like to thanks Dalippe for his perseverance and securing an exceptional outcome for our son. We wish Dalippe the very best for the future.




Craig Moriarty
2020-07-29


Very helpful.

Patricia Theobald
2020-04-05
So helpful and super easy to deal with, they looked after everything, I had absolutely nothing to worry about and could always reach them by calling or emailing if I had any questions at all. Would definitely recommend and go back there myself if ever needed again. Thank you!

Despite his name, Dalippe is Irish born. His mother is Irish and his father South African Indian. Dalippe grew up in Porterstown, Castleknock. He attended St. Mary's primary school in Lucan, and thereafter the Kings Hospital School in Palmerstown. Then went on to study his LLB and obtained his law degree before attending the Law Society of Ireland and qualifying as Solicitor in 2007.
Dalippe worked while attending Law School with RSA Insurance and FBD Insurance as a Senior Liability Claims Handler, before completing his training contract. This work experience has given him a very unique insight into defence litigation, and as current Plaintiff litigator this experience is invaluable.
Dalippe trained in one of the best and well know litigation defence firms in Dublin. He gathered a wealth of knowledge after completing post-qualification experience, gaining vast experience in all types of litigation, and most importantly making the relevant contacts.
Dalippe set up Lalloo Solicitor in December 2009 and has built a team and process to support people in Ireland who have been involved in Personal Injury accidents and Medical Negligence claims. He has dealt with thousands of different cases over the years and is proud of his record of client care and success to date. Dalippe's LinkedIn profile can be found here: https://www.linkedin.com/in/dalippe-lalloo-00855349/
Dalippe has received many positive Client five-star reviews from his Clients, and this is evidence of his success and client care in relation to the cases he processed.
Dalippe is an experienced Principal Partner with a demonstrated history of working in all litigation. Skilled in Liability Disputed Traffic Accident Litigation, Personal Injury Litigation, Dispute Resolution, Commercial and Professional Negligence Litigation. He has a strong education coupled with professionalism and holds a Bachelor of Laws (LLB) together with Diploma in Legal Practice.
Our team will guide you through all of the technical and legal aspects of dealing with a claim for compensation for your injuries. We will take the time to sit down and advise you of your rights and entitlements. This will include, at the outset, whether you are entitled to claim, the time limits involved in making such a claim and the estimated value of your claim.
If you have been injured in an accident and need legal advice, you have come the right place. Please contact us on 01-6641800 or email us at info@injured.ie and we will look forward to meeting you.
For free legal advice call our Personal Injury Solicitors