What Steps Should You Take If You've Been Involved In A Road Accident?
Lalloo Solicitors is a team of expert personal injury solicitors who help clients make claims for compensation after a road accident that wasn't their fault.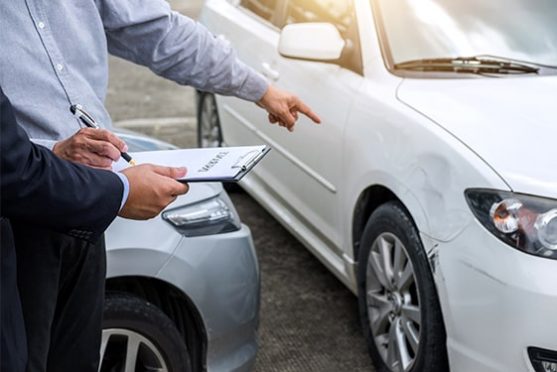 It was a pleasure to deal with Dalippe and his team. We were kept up to date at every juncture with regards to the progress of our case and our options were outlined in a way that made it simple to give instruction. We would like to thanks Dalippe for his perseverance and securing an exceptional outcome for our son. We wish Dalippe the very best for the future.
Craig Moriarty
2020-07-29
Very helpful.
Patricia Theobald
2020-04-05
So helpful and super easy to deal with, they looked after everything, I had absolutely nothing to worry about and could always reach them by calling or emailing if I had any questions at all. Would definitely recommend and go back there myself if ever needed again. Thank you!
Our experienced solicitors here at Lalloo & Company can help you receive the money you deserve to deal with the injuries you may have sustained if they were caused by the negligence of another party.
From the moment you find yourself involved in a vehicular accident, it's important to understand exactly what your next steps should be. It's often this that determines whether any future claim will stand a good chance of success or not, which can in turn impact how easily or well you recover from the injuries you sustain.
Your First Steps After Being Involved in a Road Accident
No matter how careful you are as a driver, accidents still happen. Passengers and pedestrians can also fall victim to mishaps on the roads, more often than not through no fault of their own. These accidents can lead to anything from minor to major life-changing injuries. You may have to miss work to recuperate or attend medical appointments, so you may suffer loss of earnings. Often, your car or other property will be damaged, and you may have to foot the bill for repairs or replacement of that.
Luckily, if the accident wasn't your fault but was caused by the negligence or carelessness of a third party, you can often make a claim for compensation for what you have suffered. But many people involved in road accidents fail to understand that what they do in the immediate aftermath of the incident can affect their chances of being compensated.
Provided you aren't too injured and it's safe to do so, it's a good idea to take photos at the scene if possible. Take the names and addresses of any witnesses and ensure the police are called if necessary.
You should also note down everything you can remember as soon as possible after the incident. People's memories can fade with time, and shock can also affect what you can recall, so writing down the details at the earliest possible stage will keep it fresh in your mind.
Again, at the earliest available opportunity, call experienced road accident solicitors and explain the scenario to them. If you've been injured or had property damaged in the accident, they will be able to explain what steps you should take next if you want to seek compensation so that you won't be burdened financially.
From there, the solicitor can gauge how strong your case is. You can also find out how much you could possibly claim for the injuries you have suffered.
If you're worried about the costs, our solicitors here at Lalloo Solicitors will be able to set your mind at rest. We can explain no win no fee, often known as a conditional fee agreement. In simple terms, this means that we don't charge you any fees unless and until we win your case or have successfully negotiated a satisfactory settlement out of court.
Elements Involved in Making an Accident Claim
What does it take to bring a successful road accident claim? First of all, it's important to understand who's at fault. Liability is the main factor that could decide whether your case will be a success or not.
It's often easy enough to prove liability if the accident was fairly straightforward. Some cases are more complicated, though, so make sure you keep records of the accident and what happens in the aftermath – for example, details of your treatment at the hospital or your GP, if you visit them. This could all form the evidence to support your claim.
Another key element when you make a personal injury claim is the total compensation that you could receive once the case is over or a deal is settled on. Your compensation could come in two parts – the first for general damages and the second for special damages.
General damages normally cover medical expenses, which include any tests that need to be done and additional treatment such as physiotherapy or counselling that will help you physically or mentally recover from your injuries. Our solicitors will help ensure that you get sufficient money to cover all the necessary treatment and medication so that you can hopefully return to your normal routines as soon as possible.
Of course, there are other areas of your life that will be affected after you've been in a road accident in Dublin. These can be compensated for under the term special damages.
If your injuries are serious, there's a chance you may not be able to return to work immediately. That can affect your income, and if so, an element of the special damages you can claim could cover present and future loss of wages.
If you were driving at the time, it's likely your car will need repairs, the cost of which can be included in special damages too. A mechanic will assess the amount of damage done and quote a total cost for repairs to your vehicle. Your claim can also include any additional costs such as hiring a car temporarily while your vehicle is being fixed or fares for taxis or public transport, provided you keep the receipts.
Other Forms of Personal Injury Claims
Personal injury claims are not just for vehicular accidents. They can also be made in a number of other cases, as long as the basic requirement is met – that there is another party at fault.
Work accidents, for example, can also result in personal injury claims. These could involve falls from unsecured ladders, factory accidents, electrocution, heavy lifting injuries, dangerous work practices, and other similar issues. Remember that employers have a legal responsibility to keep their workers safe, so if an accident happens through their negligence (rather than your own), they should be expected to pay compensation.
Even accidents in public places can result in personal injury claims. A simple trip or fall on a badly maintained pavement, or even inside someone else's home or garden, can give rise to a personal injury case. You just need to be able to prove that the accident was caused by someone else failing to fulfil their responsibilities, not through your own carelessness.
For example, a slip and fall on a recently mopped surface in an indoor shopping precinct could legitimately result in a claim if there was no signage warning you that the surface was wet. However, if the property owner can prove that you tripped while distracted by texting or talking to someone on your phone, then this could lead to you losing the case.
It's a complex area, but with the help of our legal experts at Lalloo Solicitors, you could make a successful claim and get the maximum possible compensation you deserve for a personal injury case. We can advise you on what evidence can help strengthen your case and will negotiate on your behalf to aim to reach a satisfactory final settlement. Call us on 01 6641800 or email us at info@injured.ie, so we can help you with your claim.
FREQUENTLY ASKED QUESTIONS
What is a road accident?
A road or traffic accident is an incident involving one or more vehicles on a road open to public traffic. Personal injury claims can be made by a driver, a passenger, or pedestrian who has been injured through the negligence of another party. This could be careless driving, or the local authority's failure to properly signpost a hazard, for instance.
What are the solutions to road accidents?
Here are some tips to avoid road accidents:
Always stop, look and listen when pulling into traffic.
Count to three before crossing an intersection or a green light.
Keep at least one hand on the steering wheel.
Watch out for children.
Keep your vehicle in good condition.
Scan 12 seconds ahead.
Reverse slowly with caution.
Never tailgate.
What are the major causes of road accidents?
According to data, below are the most typical causes of road accidents in Ireland:
Drunk driving.
The driver being distracted.
Speeding.
Running red traffic lights.
Not wearing safety gear like helmets and seatbelts.
Overtaking inconsiderately.
Using the wrong lane or changing lanes without looking.
What is the effect of a road accident?
A traffic accident can negatively impact the physical, financial, and mental health of everyone involved. Both passengers and drivers can suffer anything from minor to major injuries, such as cuts and bruises, whiplash, broken limbs, back and spinal injuries, temporary or permanent paralysis, and in the worst cases, death.
What are the different types of road accidents?
There are several types of road accidents, and here are some of them:
Rear-end collision. This happens when a car bumps the rear of the car in front of it.
Side-impact collision. The side of a car is hit by the rear or front of another vehicle.
Sideswipe collision.
Head-on collisions.
Rollover.
Single car accident.
Multiple vehicle pile-up.
What should you do in the event of a road accident?
If you are involved in a road accident, here's what you should do:
Check for any road accident injury suffered by you or your passengers.
Stop your car as soon as possible.
Turn off your engine.
Switch on your hazard lights.
Take note of any witnesses to the accident.
What is the fastest way to recover from an accident?
To expedite your recovery from an accident:
Seek medical care. Some car accident injuries like whiplash don't show up straight away, so get checked immediately.
Attend hospital or your GP.
Strictly follow the given treatment plan.
Manage your pain with appropriate pain relief.
Stretch and exercise regularly.
Maintain a healthy lifestyle and stay hydrated.
Seek support from friends and family.
Should I get a lawyer for a car accident that wasn't my fault?
Yes. If the road disaster wasn't your fault, you should seek advice from an experienced personal injury lawyer. They will assess your claim and give you an idea of your chances of success, as well as estimating how much compensation you may be entitled to. They'll file the claim on your behalf and will represent you in court if necessary.
Is it worth getting a lawyer for a minor car accident?
Yes. Even in minor car accidents, it's best to seek road accident lawyers to review your case, especially if you're being offered a settlement by the responsible party or their representatives. Your lawyer can help you get the full compensation you're entitled to so you don't end up spending your own money on medical and car repair bills.
What To Do If You're In An Accident
Whether you've been in a car accident or you simply want to be prepared in case it happens to you in the future, these essential tips will help:
Stay calm. It's not easy, but remaining calm can help you help yourself and others involved too.
Check on yourself and your passenger. Stop your car immediately, switch off the engine and check yourself and any passengers for injuries.
Call the police. Call 911 to report the accident.
Contact your insurance company. Call your insurance company as soon as possible.
Don't admit to fault. Without advice from a road accident lawyer, it's best not to admit fault to any party involved.
Types Of Damages That Can Be Claimed In A Road Accident
Here are the types of damages you could be entitled to after a highway accident:
General damages. Always seek medical advice after an accident. You will need a record of any treatment and diagnosis made to support your claim. If you later need specialist treatment, your lawyers can request costs for this under your road accident injury claim.
Special damages. Once your road accident claim in Dublin is underway, your lawyer will ask about any special damages you want covered. This could include loss of earnings due to absence from work caused by the incident.
Reasons To Hire A Car Accident Lawyer
Here are the top reasons for hiring a street accident lawyer after a car crash that wasn't your fault:
Deadlines. There are strict time limits within which a personal injury claim must be made. A lawyer can speed up the process to ensure your case comes to court within the deadline.
Insurance company. Dealing with an insurance company can be highly stressful and you may not be offered a large enough settlement to cover your damages. A lawyer is better placed to push for fair compensation for you.
Right settlement. A lawyer will be able to evaluate the right amount of road accident compensation for what you've suffered.
For further advice on what to do after a road collision, from assessing whether you're eligible to make a claim for compensation for personal injury to representing you throughout the process, call Lalloo Solicitors today. Our team of professional and experienced solicitors is more than willing to help.
For free legal advice call our Personal Injury Solicitors