How Can You Find Affordable Personal Injury Solicitors?
Cost is always a factor for people involved in incidents that could result in personal injury claims. There's often an assumption that paying these legal fees will mean having to shell out hundreds or thousands of Euro to get sound advice on bringing a case for compensation. How can you find personal injury solicitors with services that fit your budget?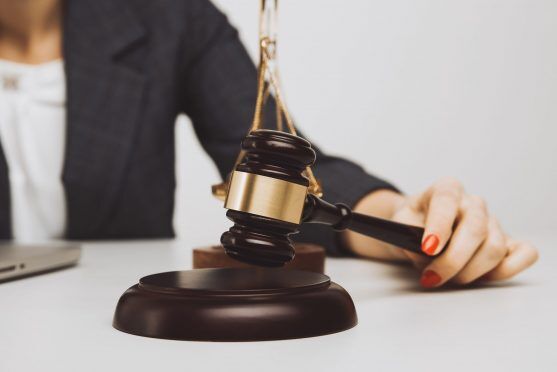 It was a pleasure to deal with Dalippe and his team. We were kept up to date at every juncture with regards to the progress of our case and our options were outlined in a way that made it simple to give instruction. We would like to thanks Dalippe for his perseverance and securing an exceptional outcome for our son. We wish Dalippe the very best for the future.




Craig Moriarty
2020-07-29


Very helpful.

Patricia Theobald
2020-04-05
So helpful and super easy to deal with, they looked after everything, I had absolutely nothing to worry about and could always reach them by calling or emailing if I had any questions at all. Would definitely recommend and go back there myself if ever needed again. Thank you!

With a firm like Lalloo Solicitors, it's a cinch to get top-notch representation, and when you make an enquiry, we will have No Win No Fee explained to you in full.
Here's how to find a personal injury solicitor that will offer a No Win No Fee explained service.
FREQUENTLY ASKED QUESTIONS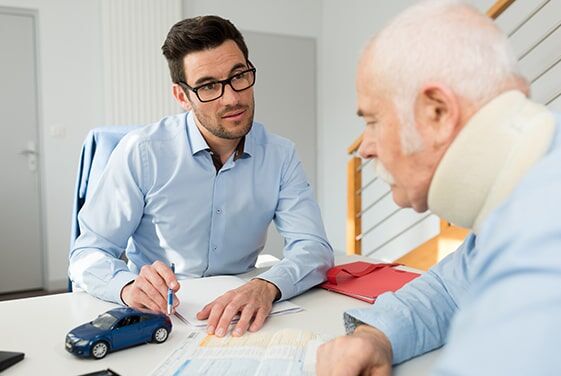 Can I sue for personal injury?
Yes. One of the legal actions you can take after a physical injury that was not your fault is filing a personal injury lawsuit in court or through an insurance claim filed with the insurer of the liable party. Depending on the situation, a personal injury lawsuit can also be filed with the injuries board.
When should I hire a personal injury lawyer?
If you believe that another party or outside factors caused or contributed to your injury, you need to consider hiring a solicitor to gather evidence and pursue your claim. Personal injury claims solicitors in Dublin and beyond can help determine which parties are liable and help you to seek compensation from anyone responsible for your accident.
What qualifies as a personal injury case?
Personal injury cases arise from incidents in which an individual suffers harm from an injury or accident, and there is a party that might be responsible for that, legally speaking. Some cases can also involve medical malpractice. In these cases, your personal injury lawyer will be working with the hospital's lawyers and insurance companies.
How do I calculate my personal injury claim?
The value of your personal injury claim will be advised on receipt of your medical report from your treating doctor. If the injury is ongoing, you may need multiple medical reports, to get a final prognosis, and your solicitors will advise you. For more serious injuries, though, you may need the help of a solicitor together with a barrister called Senior Counsel for a more accurate estimate.
What kind of cases do personal injury lawyers handle?
Personal injury solicitors in Dublin and beyond handle many types of negligence cases. This includes vehicle accidents, work accidents, slip and fall accident, medical malpractice, child day-care negligence, aviation accidents, and wrongful death cases, among others.
Some solicitors may specialise in dealing with specific issues. For instance, a wrongful death civil litigator might not take legal or medical malpractice cases.
How do I choose a personal injury solicitor?
Think about whether you need a solicitor. You should decide which one is best for your situation.
Look for an accredited and respected industry professional.
Ask for some recommendations from others who have been in the same position.
Book an appointment for an initial consultation.
How long should a personal injury claim take?
A claim takes on average around six to 12 months to settle if liability is accepted by the responsible party quickly. In cases where liability is disputed, it is more likely to take 12 to 18 months or more before the claim is resolved. It also depends on the seriousness of the injury.
What do I need to know before hiring a personal injury lawyer?
How experienced they are in cases like yours. A road traffic accident legal practitioner might not have the same level of experience when dealing with medical malpractice claims, for instance.
The chances of success. Always enquire with your solicitor whether the case seems winnable.
You can get a rough estimate of how much compensation you might expect to receive, once a medical report has been prepared.
What happens if I lose my personal injury claim?
If you don't win your personal injury case, you won't get any compensation from the other party regardless of the severity of your injuries, because they weren't found liable for the harm that befell you. If you're working with no win no fee personal injury solicitors in Dublin, you won't need to pay them any legal fees.
How often are personal injury cases won?
We screen our cases very carefully, and so if we take your case, there is a high percentage that people filing for personal injury claims get their due compensation. This may come through an out-of-court settlement or be awarded after a trial. In some cases, the compensation comes in the form of a settlement, since many liable parties are unwilling to escalate matters to court.
Talk to a solicitor about your case
The process always begins with the claimant talking to a solicitor and sharing details about the incident that has given rise to the personal injury claim. The fees the solicitor charges may depend on a number of different factors, like the complexity of the case and the amount of time it might take to resolve it. Without a clear picture of these factors, it can be hard to work out how much the case may cost.
The best solicitors for personal injury will ask for documentation supporting your claim. If it's a slip and fall case, for example, you may need copies of any records that the accident did happen from the property owner or an employee on the premises.
Witness statements help. Take pictures of where the fall took place, the injuries sustained and so on, and make sure you have yourself checked by a medical professional right away. Their records might also be required.
Using this information, a solicitor can get a good idea of whether you have a strong case. It's important to talk to a solicitor as soon as possible after the incident so they can guide you on what your next steps should be. From there, they can give a rough estimate of what the costs of bringing a case might be.
Inquire about contingency agreements
Contingency agreements, often known as no-win, no-fee agreements, mean that the solicitor gets paid only if they win the case. Not only does this give solicitors the motivation they need to pursue your case vigorously, but it also relieves you of the financial burden of having to pay upfront or having to put up the money to cover your own legal fees. Of course, there are likely to be some costs you'll have to pay to resolve the case, but choosing a solicitor that offers no win, no fee is another practical way to ensure you can get your money's worth from your chosen personal injury solicitor.
Essentially, winning a personal injury claim results in you being awarded an amount of compensation that usually covers your medical expenses, possible lost wages, and, in some cases, the cost of your legal fees. Once the money is awarded, your solicitor deducts an amount that covers your legal fees. Then, the balance is issued to you.
Solicitors are not allowed by law to advertise that they offer contingency agreements, so it's important that you ask them straight away if they are no win no fee personal injury solicitors. It's worth understanding that if your case is unsuccessful, then you are likely to have to pay the other party's legal fees.
Ask for a timeline
The amount of time needed to resolve the case will also affect the total cost. Of course, the more work your solicitor puts in, the higher the cost will be too.
It's worth noting that most personal injury cases are settled before they even reach the courtroom. Trials are stressful, costly and time-consuming, which is why most personal injury lawyers focus on settling before the case comes to court. If this is the case, a final payment is negotiated and agreed upon.
If the parties refuse to settle, then the entire case must go to trial.
Parties may refuse to settle for three reasons – firstly, the injured party might feel that the amount the liable party is offering is not enough. Secondly, the liable party might feel that the amount being asked for is too high. Thirdly, the liable party may refuse to admit fault.
Going to trial will, of course, extend the timeline considerably. A trustworthy solicitor will be honest with you about your chances, regardless of whether the case goes to trial or not. From there, you can assess whether or not it is worth pursuing a case.
Ask how much work you need to do
Although much of the work will be done by legal advisers such as Lalloo Solicitors, you still have a huge role in the case. Make sure you ask your legal team what they will need you to do and what your responsibilities are. After all, much of what your solicitors need to know to argue your case effectively will come from the accounts, materials and documentation you give them. At the end of the day, you are the one who was there at the time and knows exactly what happened.
Once you know how much work you will need to do, you can assess any additional costs, not only in terms of the money you'll have to pay to your legal team, but also in terms of your own time and resources as well. If you've gone back to work, for example, you might end up missing a few days if your participation is needed in the proceedings.
Find out how much the usual claims are in cases like yours
You can ask for an estimate of how much, on average, victims in personal injury cases similar to yours receive when successful. This can give you a good idea of how much money will be payable to your solicitor and how much you would have left after their share has been deducted.
You can also do your own research and find out about settlements made in similar cases in the past. However, don't rely on these estimates. No matter how similar cases are, every single one is unique. Depending on a variety of factors, you may receive much more or much less than the average. Be prepared for either eventuality.
To make sure you're getting first-class representation that will give you the best chances of receiving the fairest possible compensation, engage a trusted team of personal injury solicitors that has dealt with hundreds of cases like yours before.
Lalloo Solicitors is a Dublin-based team of top personal injury solicitors fighting for justice for victims of work accidents, public accidents, child injuries, and other similar incidents resulting to bodily injuries and other damages. Call us on 01 6641800 and outline the details of your case so that we can start preparing for a successful legal battle.
Reasons Why You Need Personal Injury Solicitors In Dublin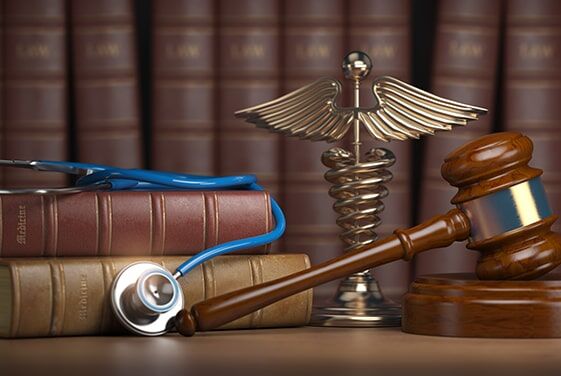 To get fair compensation. Even if you only slipped and fell, the injuries you've sustained could be serious and may actually warrant compensation from the liable party. In these cases, you need to find affordable slip and fall accidents counsel so that you get the compensation you deserve.

Expert assistance. It's best to choose an expert who is experienced in this area of the law to handle the detail of your case for you. A professional solicitor can guide you on the right course of action to attain the best results.
The Types Of Personal Injury Cases:
Below are some types of personal injury cases:
Motor vehicle incident. These types of accidents are very common, so it's no surprise that car accident lawyers are much in demand. If you are injured in a car accident, you could be entitled to monetary compensation if someone else has been negligent.

Medical malpractice. This is where medical professionals are held liable after failing in their duties to treat their patient's conditions correctly.

Wrongful death. This refers to the death of a person due to the carelessness of the liable party. This may be caused by a car accident, construction incident, a dangerous product, and more.

Slip and fall cases. This is one of the most common types of personal injury cases. The Local County Council, property owners, and those renting out properties are usually the liable parties here. These accidents are often due to defective footpaths, torn carpeting, poor flooring, low lighting, and so on.
The Role Of A Personal Injury Lawyer
The best personal injury claims solicitors have the personal and professional skills to represent their clients both in and out of the court. They are the ones who investigate claims, gather evidence, and check the merits of their clients' cases.
As well as this, they also formulate legal arguments and research laws appropriate to the case at hand. In other words, their primary jobs are drafting pleadings, motions, and discovery requests, along with deposing and interviewing witnesses.
Benefits Of Hiring A Personal Injury Solicitor
Objectivity. If you have been involved in an accident, your judgment may be clouded. By hiring a solicitor, you can ensure someone is handling your case objectively.
Experience. Personal injury solicitors have the experience to handle cases like accidents, medical malpractice, and other negligence cases quickly and effectively.
Red Tape. A personal injury solicitor knows how to bypass the red tape involved in dealing with insurance companies, allowing you to receive your compensation as quickly as possible.
Questions To Ask Before Hiring A Personal Injury Attorney
What are your fees? You don't want to spend more than you can afford, so make sure you ask about their professional fees first. Thankfully, there are many expert car accident, medical malpractice, and work accident attorneys who are willing to help these days.
How much time can you devote to my case? It's important to hire solicitors who can really focus on your case and not get caught up with their other workload. Confirm this before hiring so you can be sure that you will have your solicitor's undivided attention when needed.
Are you looking to hire the best personal injury solicitors in Ireland and beyond? Look no further than Lalloo Solicitors. We have a team of expert solicitors who are more than willing to provide you with the advice and services you need.
For free legal advice call our Personal Injury Solicitors