Whiplash is perhaps the most commonly known and experienced injury that can be encountered in road traffic accidents.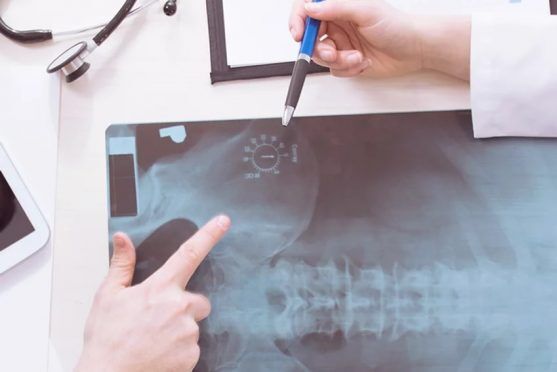 It was a pleasure to deal with Dalippe and his team. We were kept up to date at every juncture with regards to the progress of our case and our options were outlined in a way that made it simple to give instruction. We would like to thanks Dalippe for his perseverance and securing an exceptional outcome for our son. We wish Dalippe the very best for the future.




Craig Moriarty
2020-07-29


Very helpful.

Patricia Theobald
2020-04-05
So helpful and super easy to deal with, they looked after everything, I had absolutely nothing to worry about and could always reach them by calling or emailing if I had any questions at all. Would definitely recommend and go back there myself if ever needed again. Thank you!

Whiplash Claims
In 2013, Cork and Dublin had the poorest road safety record while Monaghan, Donegal and Kerry had the highest fatality rate per million of population in 2013. Clare, Carlow, Leitrim, Longford and Waterford were the counties with the fewest fatalities with two road deaths in each county.
Whiplash can be inflicted on a person through other means, such as a sporting injury or a fall, but is mainly associated with car crashes.
It occurs when another vehicle hits the vehicle that the victim is occupying and the sudden impact causes a sharp movement of the head. This unexpected and violent displacement causes damage to the neck, shoulders and often the back, creating painful injuries that can affect your daily life.
Speak to one of our experienced claims advisers today on 01-6641800 for a consultation. Alternatively, you can fill in our claim form, and we'll call you back.
Have You or a Close Family Member Suffered Whiplash in a Road Traffic Accident?
Whiplash might not be immediately evident at the scene of a car crash. The pain and restrictions on mobility might only become evident once a day or more has passed, rather like when a bruise appears a day after bumping a knee. You should see a medical professional, such as your GP or hospital staff, to have the extent of your car crash injuries initially assessed. Your car insurance provider may request to send you to see a doctor for an examination, however it is in the interests of insurance companies to try to keep settlement amounts to a minimum.
It would be more to your greater benefit if you were to appoint a solicitor for this purpose. Lalloo Solicitors would make an appointment for you to see a private doctor who is a specialist in diagnosing whiplash injuries, so that the extent of the damage can be assessed. This can then be used to calculate how much whiplash claim you are entitled to.
The highly experienced personal injury solicitors at Lalloo Solicitors have already worked to ensure that many motorists with the symptoms of whiplash have been awarded a settlement for whiplash. We work hard to settle a claim as swiftly and effectively as possible.
How Do I Know I Can Make a Claim for Whiplash?
Whiplash can be a tricky injury to diagnose, since it affects the muscles, ligaments, tendons and other soft tissues of the upper body without any obvious visual signs. An examination by a suitable medical professional and an investigation by a legal professional at Lalloo Solicitors we will help to establish your claim's validity. There may also be other financial considerations that you deserve to be compensated for, such as:
Loss of earnings if the whiplash has prevented you from working
The cost of physiotherapy as you attend sessions that help you to recover physically
Other expenses that have been incurred such as for journeys to medical appointments
To comply with the law, a claim should be made within two years of the road traffic accident taking place. The easiest way to find out if you can make a whiplash claim is to contact Lalloo Solicitors for a confidential chat.
Our Whiplash Claims Experience
Our professional whiplash claim solicitors are highly experienced in pursuing whiplash claims for victims. It's our objective to help you make a successful claim to compensate you for the pain and suffering that comes from the effects of a car crash that has been caused by a third party. Our experienced solicitors will act on your behalf and investigate the case thoroughly. It is inevitable that our solicitors will have covered cases exactly like yours in the past, and they will be able to focus on the important details from the beginning, ensuring the most beneficial outcome for your whiplash claim.
We know that the effect of whiplash is not just on your health, but also on the inconvenience of not being able to, for example, move an arm or your shoulder in a normal range of movement without feeling pain. Whiplash can also result in financial problems if it prevents you from working in a job that requires manual dexterity. Lalloo Solicitors is a law firm for the 21st century that knows how to progress a claim with maximum efficiency and effectiveness.
Don't Delay…
You may be concerned about the costs that would be associated with your personal injury case. To address this understandable anxiety, Lalloo Solicitors promise to be clear and transparent about the options that are available to you in pursuing a claim. We know how to help you through what must seem like a complex procedure so that you reach a fair legal outcome. We must remind you of the need to be decisive and begin your claim quickly after the car crash, as there is a legal time frame in place of two years for making such claims.
Next Steps
We deal with personal injury claims of this nature on a daily basis. If you have suffered whiplash as a result of someone else's poor driving, you may be eligible to pursue a claim. Our team will work together to gather all the necessary evidence and documents, communicate with all the parties involved and substantiate your claim for whiplash. Call 01-6641800
For free legal advice call our Personal Injury Solicitors