Personal injury law allows individuals to claim compensation if they have been injured or harmed as a result of negligence or carelessness on the part of another person or entity. In this blog, we will discuss what you need to know about no win no fee personal injury solicitors Dublin, and how to find the right personal injury solicitors to present your case.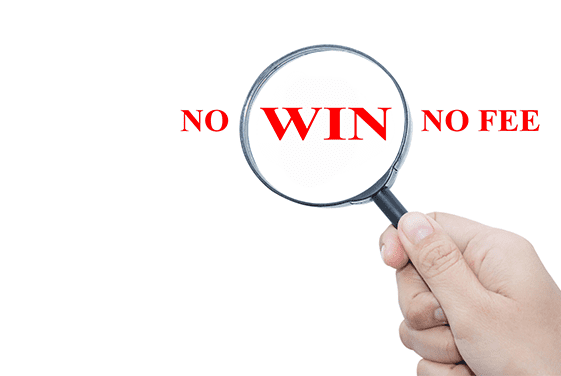 Although the types of injuries often claimed for tend to be physical ones, there are also other less tangible forms of damage that fall within the definition of personal injury. These might include emotional or psychological harm. If you think that you have good reason to make a claim for a personal injury, it's advisable to speak to the best personal injury solicitors for no win no fee agreements to give your case a better chance of success.
How no win no fee personal injury cases work
The 'no win no fee' payment agreement that's commonly on offer from personal injury solicitors is very simple. As the name suggests, if you don't win your personal injury case, you won't get charged for your solicitor's fees. You may face some charges to cover the legal fees of the defendant's solicitors, but that will be the extent of your liability. If, on the other hand, you win your case, payment for your solicitor's fees will be deducted from your compensation award.
The reason that personal injury lawyers can afford to offer no win no fee agreements is that they take out an insurance policy that will cover the various expenses incurred during the course of the personal injury case if it fails. The insurance policy will, for example, pay expenses such as court fees, filing fees, charges for medical reports, and other costs. The insurance policy is taken out on behalf of each client before work on the case proceeds to guarantee that the client does not have to pay any expenses billed during the case.
How payment is calculated for no win no fee cases
Whether your case is won via court decision or a negotiated settlement, the solicitor who handles your case will receive your compensation award. As noted above, solicitors' fees for no win no fee cases are usually paid from the compensation award made for your claim. The rest of the money will then be released to you. The total percentage of deductions for solicitors' fees should be no more than 25 per cent.
Having said that, there are some fees you may have to pay yourself. These typically include any expenses not covered by the legal insurance policy taken out and the cost of the insurance itself. These charges will be discussed with you by the law firm that you've chosen when they first evaluate your case, so you'll know in advance what you'll have to pay for and how much you could expect to receive if your claim is successful.
The most common personal injury cases
The most common reasons for bringing personal injury claims include car accidents, slip and fall cases, workplace accidents, and assaults. Remember, even if you have not been physically injured, you can, in some cases, make a claim for psychological damage you've suffered as a result of an accident that was caused by another party's negligence or carelessness.
Are you looking for assistance from the best personal injury solicitors in Ireland? Having experienced legal representatives on your side, like the team from Lalloo Solicitors, can remove a great deal of stress from the process. It will greatly increase the chances of bringing a successful claim, as well as make it more certain that you will receive the amount of compensation you deserve.
Our lawyers are vastly experienced in handling personal injury cases and can often negotiate a fair settlement without the claim having to go to court. But if you do require court representation, we also have significant expertise in that area too. From simple slip and fall cases to major personal injuries suffered at work or in a car accident, we are here to represent your best interests.
If you are thinking of bringing a personal injury case and would like to discuss the strength of your claim with our team at Lalloo Solicitors, feel free to contact us on 01 6641800. Our number is available to take calls 24/7, so you can take the first step at a time that's convenient for you.
Meanwhile, if you have any questions related to no win no fee payment agreements or about personal injury claims in general, you can always send an email to us at info@injured.ie to find out more.
FREQUENTLY ASKED QUESTIONS
How do I choose a personal injury solicitor?
Remember, not all personal injury lawyers are the same. To help you find the best no win no fee personal injury solicitor in Dublin to handle your case, bear these four aspects in mind when selecting your lawyer.
Their experience and expertise.
Their fees.
Their track record inside and outside of the courtroom.
Whether they have effective communication skills.
Is no win no fee legal in Ireland?
In Ireland, no win no fee agreements are legal, although solicitors that employ them must adhere to particular standards. These regulations outline what solicitors can and cannot do when promoting their services. Solicitors who offer no-fee arrangements must not advertise them openly, for instance.
What happens if I lose my no win no fee claim?
When making a claim for physical accident solicitors in Dublin, a no win no fee agreement saves you from having to pay your lawyer's costs if you lose your case. Some costs may still apply. Your lawyer should be clear about these, and on the chances of your case succeeding, before you agree to proceed with the claim.
How long does a personal injury claim take in Ireland?
Because there are many variables, your claim is unlikely to be settled in less than nine months. It's not uncommon for claims to take a year or more to resolve.
If you have a strong case and are in financial distress, your solicitor can ask the court to release compensation before the Personal Injuries Assessment Board (PIAB) finishes its evaluation.
How much money can you claim for pain and suffering?
There is no precise calculation to determine the exact amount you may receive for pain and suffering; many factors are taken into account. However, the Judicial Council's personal injury guidelines offer broad guidelines on past payments. An experienced compensation claim for physical injury solicitors in Dublin will be able to provide you with an estimate.
How much does an average person in Ireland get as a result of an injury?
There is no such thing as an average case – everyone's accident and personal circumstances are different. However, the Judicial Council issued its personal injury guidelines in March 2021, laying down the amounts awarded in specific cases in the past. From this, a good personal injury lawyer can give you a fair estimate of the amount you could be awarded.
What is the catch with no win no fee?
A no win no fee agreement is as the name implies; you'll only be charged solicitors' fees if you win your claim. Your solicitors will evaluate your case initially to assess your chances of winning. If they believe you have a strong case, they'll work with you to obtain compensation, from which their fees will be deducted if you win.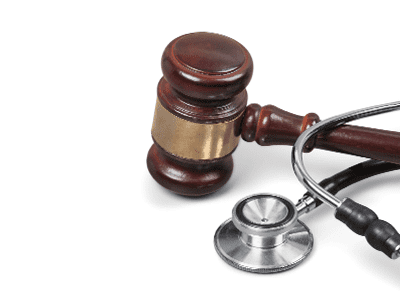 Qualities of Excellent Conditional Fee Accident Solicitors in Dublin
A personal injury lawyer is a legal advocate who is actively engaged in pursuing the rights of a client after an accident, injury, or mishap caused by another party's carelessness or negligence. To stand the best chance of gaining the compensation you deserve, you should ensure you're hiring a competent personal injury lawyer. What to look for includes:
Ensure that the lawyer you are selecting is eligible to practise and has the relevant valid documentation and papers to back that up.
Good Communication Skills
Look for a lawyer who really listens to you and can explain the law and procedure around making personal injury claims in a language you can understand. Make sure they give you every opportunity to ask questions. You should also ask how often they are able to settle cases through negotiation and how often their cases go to court. Typically, in relatively straightforward cases, a settlement out of court can resolve the matter quickly.
Good Ratings and Experience
Experience is critical as a lawyer with a good track record of success in personal injury claims can help you win your case, too, whereas a lawyer with no prior experience in similar cases may not. Lawyers with past experience will have dealt with comparable situations and can negotiate more effectively because they already know how to play the game.
Your lawyer must be able to show they can adequately gather together all the information relevant to your case, from medical coverage to evidence, and statements from witnesses. Being ready to handle the case ensures that they aren't taken by surprise by counter-arguments from the defendant's representatives. That gives them a higher likelihood of success in handling your claim.
Benefits of Hiring a Personal Injury Lawyer
A serious injury caused by someone else's carelessness can be highly distressing. You may have to have ongoing medical treatment and take time off work, as well as suffering pain and inconvenience as a result of your injuries. The law allows you to seek compensation from the individual or company responsible for your injuries. Hiring skilled employment law solicitors Dublin for no win no fee claims has several benefits, including:
Good personal injury lawyers have experience in handling cases like yours. They'll be able to save you a lot of time and effort by informing you about the law, insurance methods, and case histories. A specialist can guide you through all of your choices and the legal process step by step.
Without a personal injury lawyer on your side, you won't know if any settlement figure the insurance company proposes is fair or not. Your lawyer will be familiar with the personal injury guidelines and will know how to present the necessary documentation and medical records to maximise your claim's worth.
The majority of lawyers operate on a contingency basis, which means if they don't win for you, you don't owe them anything. Their fees are paid out of the compensation award if successful, so you don't have to make any upfront payment; and if a solicitor agrees to take on your case, you can be sure about your chances of success from the outset.
Pros of No Win No Fee Agreements
When approaching a no-win-no-fee agreement, it's crucial to understand what you and your lawyers will get out of it. A list of these for the client is provided below.
The most obvious benefit of a no win no fee arrangement is that you won't have to pay legal fees if you lose. Typically, this is done through "after the event" insurance.
This might be useful if you don't have the means to pay a lawyer's bill out of your own pocket. It means you are still able to seek justice without having to spend a significant sum on expenses.
The solicitor defending you has a strong incentive to win the case because otherwise, they will not be compensated for their time. This means you can be sure that your claim stands a good chance of success before you commit to the process.
If your case is won, the losing party pays your costs, so you don't have to worry about that either.
If you have recently suffered a personal injury that you believe was caused by someone else's negligence or carelessness, contact Lalloo Solicitors. We have a team of specialists that can help you access the justice you deserve and receive a fair sum in compensation for your injuries.