If you need to hire a personal injury solicitor in Dublin, it pays to take your time when choosing between your options so that your claim stands the best possible chances of success. Doing so will also help ensure that you get the maximum compensation you deserve for the injuries you've sustained. And what's more, having the right team of personal injury solicitors on board will ensure all this is achieved without any unnecessary stress on you at what is probably a challenging time.
Here, we've listed the most important factors to take into account when hiring a lawyer to help with your personal injury claim.
1. Experience
One of the essential characteristics of the legal practitioner you choose must be extensive experience in personal injury law. The value of experience should never be underestimated.
It's that experience which will inform your solicitor's decisions on matters, such as what approach to take with the representatives of the third party against whose negligence you're making your claim; and how best to negotiate with them to ensure the right amount of compensation to be awarded. Don't hesitate, then, to ask any solicitor you are considering using for their history and track record of dealing with claims like yours.
2. Reputation
Allied to this, it is crucial that the firm of solicitors you choose has a strong reputation for handling personal injury claims like yours. Previous interactions with insurance companies, solicitors and other third parties can all help make the process easier, fairer, and faster throughout the duration of your case.
A good lawyer's reputation also adds value to your case when it comes to dealings with the defendant, the plaintiff, and even the court if the claim progresses to that arena. Your lawyer's reputation and standing should have the unspoken ability to put you in the best position to receive the compensation that is rightfully yours.
3. References
If it is your first time working with a particular solicitor, it can help to acquire some feedback from clients who have hired their services in the past. You can ask your chosen solicitor for details of previous clients and contact them, asking how their interactions with their legal representative proceeded and to what extent the solicitor helped them. You should also discuss their experience of Irish personal injury guidelines, so you have more idea of what you are getting into.
You can also speak to friends, colleagues and other social contacts when looking for a legal representative. They may be able to recommend someone they trust or have worked with. You are undoubtedly better off with someone who has been evaluated positively by people you know personally.
4. Personality
Another critical thing to consider when hiring personal injury solicitors is their personality. As someone who will be by your side throughout your claim journey, you should hire a lawyer that you feel you can get along with. You should also feel comfortable enough with your solicitor to be able to trust them fully with your case and communicate easily with them when you have questions, for instance.
If you need legal representation for a personal injury claim, you should get in touch with Lalloo Solicitors. Our first-class service includes a free consultation and a thorough claims assessment process to give you a good idea about your claim's chances of success. If you are looking for no win no fee solicitors, we can also advise you if we offer this service.
Ring us on 01 6641800 or send us a message via our contact page at https://www.injured.ie/contact. We are always ready to provide you with the legal advice and assistance you need.
FREQUENTLY ASKED QUESTIONS
How long does it take to settle a personal injury claim in Ireland?
A personal injury claim in Ireland usually takes an average time of seven months to settle, starting from the date the person or entity you are making a claim against (the respondent) agrees to the PIAB (Personal Injuries Assessment Board) process. The PIAB is the body that receives the application and informs the respondent about the claim.
How much do solicitors charge for compensation claims?
No win no fee solicitors in Dublin only charge their clients if their personal injury claim is successful. If not successful, the claimant will not have to pay their solicitor's fees. Only if the claim is successful will your Dublin solicitors will charge you a success fee from the damages you are awarded.
How do I choose a personal injury solicitor?
To find reliable personal injury solicitors in Dublin, here are some factors to check:
Learn the difference between a personal injury solicitor and a claims management company and decide which you need.
Choose accredited and reputable solicitors.
Look for specialists in personal injury law.
Ask contacts for recommendations.
Book an initial consultation.
Who pays for a personal injury claim?
If you win your personal injury case, you (the claimant) will receive compensation from the person or business (the defendant) responsible or partially responsible for your injury. In most cases, the defendant's insurer pays the compensation; and the fees for your attorney for personal injury cases in Dublin will be deducted from that.
What does "no foal no fee" mean?
No foal no fee is another term for "no win, no fee". If the claimant or plaintiff is not successful in pursuit of their claim for compensation in court or otherwise, they do not have to pay the fees of the solicitor or legal advisor for public accidents in Dublin who acted for them.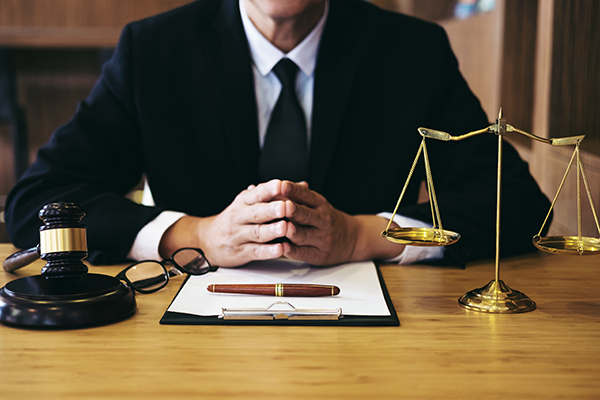 Important Factors To Consider When Hiring A Personal Injury Solicitor
Experience: When hiring a lawyer for injuries in Dublin, you need to work with someone who is familiar with the law, knows how best to pursue a case, and understands how to maximise the compensation you'll receive if successful.
Preparedness: You need to hire a solicitor who is ready to go to trial if necessary.
Reputation: Reputable solicitors send out a clear signal to all parties involved that your case should be taken seriously.
References: Look for solicitors who have received good feedback from past clients.
Personality: Choose a solicitor who encourages positive communication and explains matters in a manner you can understand.
Things To Avoid In A Personal Injury Case
Avoid making the following mistakes as you pursue your claim:
Being Passive: If you've been involved in an accident, gather all the information you'll need to bring your claim, from the names and addresses of witnesses to full details of the medical care you receive. Passive acceptance of the situation will not make your claim easier to pursue.
Social Media: Avoid posting any scene from the accident on social media, as it can be used against you.
Handling Things On Your Own: Your outcomes will be better with the help of an experiencedsolicitor than if you try to handle things independently.
Disregarding Your Doctor's Advice: Never ignore doctors' guidance as this may go against you in court.
Assuming Things Will Get Easier: Don't minimise the injuries you have suffered. What seems trivial now could be debilitating in future.
Settling The Claim Quickly: Don't be too eager to accept the first offer the defendant's insurers make. Doing this may mean you get less than you deserve.
Questions You Should Ask Your Personal Injury Solicitor
About Your Case: Ask them if they have experience with similar cases and whether they think your claim stands a good chance of success.
Specialisation: Ensure they specialise in personal injury law rather than simply dabble in it.
Communication: Ask what you can expect in terms of communication: how often will they speak to you and offer advice.
Contingency Fee: Ask this, so you know how much you'll need to pay.
Their Needs: Ask what information they need from you to use during the case.
Duration: While every claim is different, your solicitor should be able to give you an idea of how long your case will take to resolve.
If you're looking for the best legal experts in Dublin to help you with your claim, please do get in touch with Lalloo Solicitors and ask us these questions today.