Road Traffic Accidents* involving vehicles are unfortunately an everyday occurrence. You never know what is coming around the corner so to speak. 
Should have a motor accident, you should immediately contact us so that we can protect your interests.
It was a pleasure to deal with Dalippe and his team. We were kept up to date at every juncture with regards to the progress of our case and our options were outlined in a way that made it simple to give instruction. We would like to thanks Dalippe for his perseverance and securing an exceptional outcome for our son. We wish Dalippe the very best for the future.
Craig Moriarty
2020-07-29
Very helpful.
Patricia Theobald
2020-04-05
So helpful and super easy to deal with, they looked after everything, I had absolutely nothing to worry about and could always reach them by calling or emailing if I had any questions at all. Would definitely recommend and go back there myself if ever needed again. Thank you!
Have you been involved in a road traffic accident that wasn't your fault? If you have, our expert solicitors can help you. 
Some people are hesitant to start claims proceedings, worrying that it may be unfair or morally wrong. Injury Claims through the court process is the legal way for an individual or group to make amends for their wrongdoing – and besides, proceedings are not paid out by the individuals involved, but their insurance companies.
Plus, the money won will help pay for medical expenses or rehabilitation costs, the repair of your vehicle, and replacement of lost or damaged property e.g bike. It will also cover bills you may have to pay if you're unable to work for any period of time. Pedestrians are also entitled to make claims for accidents on the roadways.
Speak to one of our experienced advisers today on 01-6641800 for a consultation. Alternatively, you can fill in one of our claims forms, and we'll call you back.
When Can A Road Traffic Accident Claim Be Made?
If you are unlucky enough to suffer an injury, such as whiplash, as a result of a road traffic accident, you should contact us. These claims are often made either because you are a passenger in a vehicle involved in a collision, such as a taxi cab, bus, or coach, or because you suffer a crash as a driver of the vehicle from a person who did not pay attention to a stop sign etc. Road traffic accident claims are often made against the insurance company of the driver responsible. If the driver is uninsured, we can handle this also.
There are no upfront fees, unexpected costs, and no risk of paying the expenses of the defending side. Before any legal proceedings are undertaken, your RTA claim will be considered by our expert personal injury solicitors. You will then be told whether your case can proceed. Roughly 98% of our clients' claims are handled in this way.
What should I be aware of?
There are no hard and fast rules for RTA Claim payouts – the amount of award paid out in claims largely depends on the individual circumstances and evidence available. Important evidence may include police reports, CCTV footage, and the testimonies of any witnesses.
Other factors which have an influence on how much you are paid depend on factors like whether or not you were wearing a seatbelt to protect yourself from injury, whether you or your driver was speeding, and the severity of your injuries and the resultant lifestyle changes they have forced.
You can rest assured that our road traffic accident solicitors are highly experienced. We know that the aftermath of a car accident can leave you in dire straits. Your car may need urgent repairs or it may even be a write-off, which can make getting to work difficult. Your injuries may leave you incapable of working for a short time, or even permanently in severe cases. The stress of being involved in a serious car accident can have lasting psychological consequences and where lives are lost, the emotional distress will be monumental.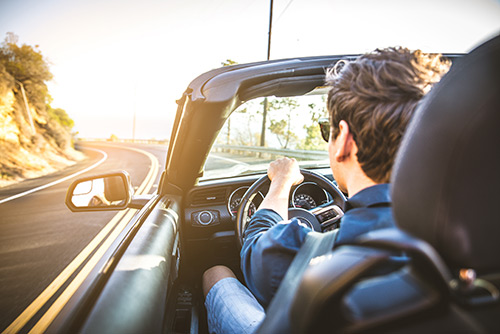 Why Choose Lalloo Solicitors For My Road Traffic Accident Claim?
If you have suffered an injury from a traffic accident, there are two main reasons you should get in touch with an experienced personal injury solicitor. The first is that road traffic accident claims are often fiercely defended and difficult to prove. This means that expert legal assistance is required to navigate the legislation and build a strong case with limited evidence. Secondly, if you have been subjected to such a devastating trauma as a road traffic accident, the last thing you need is the stress of requesting police reports, filing paperwork and liaising with insurance companies in order to get a solid case together. Successful cases are a lot of work. Lalloo Solicitors legal experts pride themselves on their empathy and approach-ability, and are here to do the work for you. With vast experience, their success rate is unparalleled. They will look to provide the service you deserve – both now and in future.
For free legal advice call our Personal Injury Solicitors