A mother-of-two who was injured and saw her two-month-old baby thrown from her pram when a car ran a red light has been granted permission to transfer her personal injuries claim from the Circuit Court's €60,000 jurisdiction to the High Court's unlimited jurisdiction. Judge John O'Connor heard from insurers on behalf of the motorist involved in the Circuit Civil Court. Personal injury solicitors from Dublin help in such cases. Anyone looking for assistance from personal injury solicitors can find Lallo Solicitors to be of great help in these situations.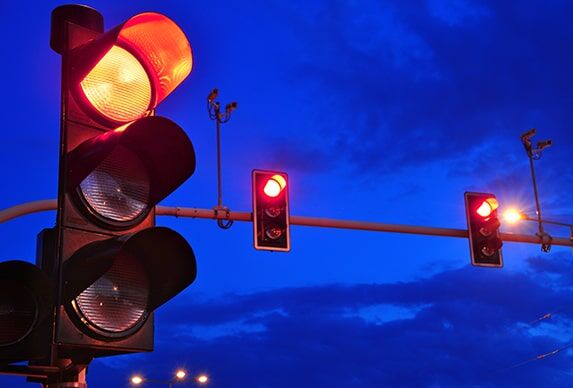 The motorist involved, Vincent Martin, of Mullacash, North Naas, Co Kildare, was found to be guilty of the incident; his negligence had caused it.
Barrister Daniel McNamara, counsel for the injured woman, former Irish resident Jana Novakova, told the extent of her injuries as well as the total amount of financial loss.
According to the account, Ms Novakova had been pushing her baby in her pram and was holding her three-year-old daughter's hand at a Dundrum pedestrian crossing. Then the defendant, Martin, broke the red light. The car hit the pram, knocking it over and causing the two-month-old to be thrown onto the road.
The case had already been dealt with, but the pandemic had caused a significant delay. Ms Novakova still suffered pain in the right side of her body, specifically her arm and shoulder, and had psychological injuries.
She could not sleep, caused by flashbacks and nightmares developed from Post-Traumatic Stress Disorder (PTSD). These have been very distressing, causing intrusive thoughts and images of the accident and how it could have been worse. In such cases, one must find the best personal injury solicitors in Dublin who can analyse the victim's unique situation and provide them with the best route of action.
Mr McNamara stated that Ms Novakova was still suffering from pain and psychological symptoms. Her special damages alone had been calculated at over €54,000, which was only €6,000 short of Circuit Court jurisdiction.
What is PTSD?
Personal injury solicitors from Dublin recognise PTSD as the condition that some people develop after witnessing or experiencing a very traumatic event first-hand.
In estimates, 50% of people will experience a traumatic event at some point in their l. While most people exposed to traumatic events only experience short-term distress, approximately 20% of people who experience trauma will develop PTSD.
A traumatic event is defined by its ability to elicit fear, helplessness or horror in response to the threat of injury or death; thus, affecting anyone. PTSD is essentially a traumatic event-induced memory filing error. When you are subjected to a traumatic event, your body suspends "normal operations," temporarily shutting down some bodily functions such as digestion, skin repair, and, crucially, memory processing.
In essence, the thought process during the actual event is suspended so that the body can deal with the current situation and the brain can process it later. The mind does not produce a memory for this traumatic event in the normal way until the danger has passed. The distress stems from the brain's inability to recognise this as a "memory" because it hasn't been processed yet as such. The mind can present the facts of what happened. The emotions associated with the trauma and the sensations of touch, taste, sound, vision, movement, and smell, can trigger the disorder as if they were happening right now in the form of flashbacks.
How to Know if You Have PTSD?
Each person's PTSD experience is unique, and people react to traumatic experiences differently. For example, you may have experienced a similar type of trauma to someone else but be affected differently.
Some people's experience will diminish over the course of a week. But there are some whose PTSD will continue for longer than a month, and it can affect their day to day lives. The intensity can also vary over time. Some individuals can manage their symptoms better than others. While some have constant severe symptoms, you may only have symptoms when you're stressed in general or when you encounter reminders of what you've been through.
Recovering from PTSD
Recovery from PTSD is not the same for everyone. It is possible, but it is not always a straightforward or simple process.
Simply asking for help or admitting that they are struggling is the most difficult step for some people. Just reaching out to a friend or a professional, or anyone else that can help when you need it, even if it's just to listen or discuss treatment options, can be hard.
But to some, the treatment may be longer than anyone would expect. Experts from PTSDUK.org recommend that the victim should try to understand the challenges on the road to recovery. The first step is to eliminate them.
Write a few things down to get started. The victim should place feelings where they are supposed to be. Feelings are valid, and you should trust the process.
The brain may also try to keep you in line, saying that you're moving too fast. And you should listen to it because you should take all the time you need to work on what you are feeling.
When you feel like you need to control things, try to let them go. You need a free and open environment for a full recovery to happen. It's the same when you're feeling overwhelmed. You should not go through things that will put you under pressure. The most important aspect of recovering from PTSD is to trust the process and believe that you will reach the goal of recovery.
Personal Injury Solicitors You Can Trust
Nobody wants to be in an accident. But if this happens, you must be properly compensated for the injuries you sustain. Being injured as a result of the negligence of another party can be a traumatic experience. Nobody understands it better than personal injury solicitors.
At Lalloo Solicitors, we're always available to assist you in obtaining the compensation you deserve. What truly distinguishes us from our competitors is that we provide assistance with a human touch, always putting your needs first.
To find out more about our services and your inquiries, visit our website at injured.ie. We've assisted thousands of people in obtaining the compensation they require to recover from debilitating injuries, and we'd be honoured to assist you next.