When you are pursuing a personal injury case, it is important to make sure you have the best personal injury solicitor Ireland has to offer to work on your claim. This significantly improves your chances of winning your case and takes a lot of the burden of bringing a legal claim off your shoulders. They will, for instance, handle all the paperwork, the negotiation and represent you in court if necessary. This blog will give you pointers on finding the best personal injury solicitors if you have little idea of where to start.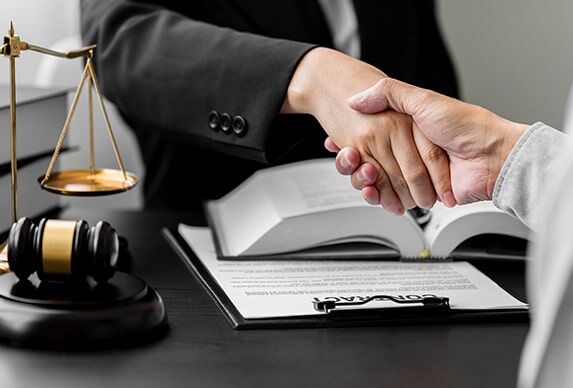 1. Consider what is the best for you and your case
When hiring personal injury solicitors, the most important thing to consider is your own situation. Perhaps you feel you have a strong case to bring, having been injured in an accident caused by someone else's negligence, for instance, but don't have the financial resources to pursue a claim. In that case, it's worth looking for lawyers who work on a 'no win, no fee basis'. This means you will only pay your solicitor's fees if your case is successful; and that money can be taken from your compensation award. Of course, you may incur other expenses during the course of your claim, but a good solicitor will clearly explain what to expect when you approach them with your case.
Equally, you should also aim to select your personal injury solicitors based on their experience of working on cases similar to your own. If your personal injury involves a car accident, for example, the ideal solicitor is one who has worked on (and won) personal injury cases brought as a result of motor vehicle accidents. Not every solicitor specialises in personal injury cases, and within the personal injury field, solicitors often have their own areas of expertise. Some are experts on medical malpractice, while others specialise in workplace-related accidents. Before choosing a solicitor to work on your case, ask about their area of expertise. Other criteria to consider include the credentials of both the law firm and the individual solicitor(s) who will personally work on your case. You should also check their availability – do they have the capacity and the resources to pursue your case quickly and efficiently, or have they got a heavy workload, which may mean your case could be put on the backburner?
2. Ask for referrals or recommendations from your network
When you're looking for no win no fee solicitors Dublin for a personal injury claim, you could ask your friends, family, and those in your wider network whether they have any experience in bringing personal injury claims. If you have a contact who has brought a claim like this, ask which solicitors they used and how they found working with that law firm. Ask whether they were satisfied with the service they received, the fees they were charged, their trial experience if the case went to court, and what the outcome of their claim was.
If you don't know anyone personally who's brought a personal injury claim, you could search on the internet. Most solicitors who handle claims for personal injury in Ireland will have a website where you can learn more about their services, the cases they have worked on previously, and feedback from their clients. You can also check independent review sites, which often give useful insight into how firms of solicitors have performed for past clients.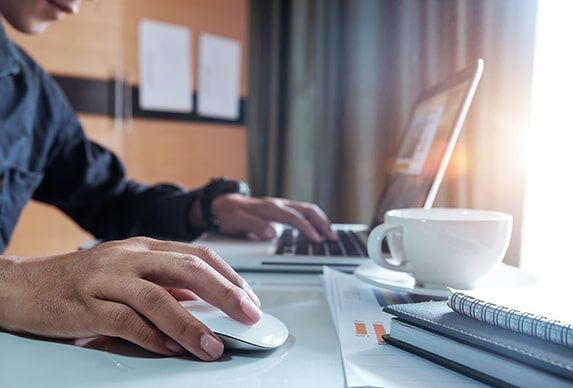 3. Compile your list of law firms for easy comparison
If you find you have several law firms to choose from, you may want to narrow down your list. You can do this by comparing their win rates, checking their expertise in specific areas of personal injury law, their location, and any other factors that are important to you. By listing each firm's strengths and weaknesses, you can make a more informed decision on which to work with.
It's a good idea to opt for solicitors that offer a free initial consultation, as we here at Lalloo Solicitors do. This gives you a chance to outline the circumstances of your case. A good firm of personal injury lawyers will then advise you on the strength of your claim and your likelihood of winning if you proceed. They may also be able to give you a ballpark figure of the amount of compensation you could receive if your case is successful. This will help you balance the stress of bringing a case with the possible outcome so you can decide whether it's worth it to you to proceed with a claim.
If you'd like a free consultation with one of our highly experienced solicitors, get in touch and give us a brief description of the accident you've been involved in and what has happened as a result. We'll schedule an appointment for you so we can discuss the matter further.
If you are interested in working with us on a no win no fee basis, you can read more about this in the corresponding sections on this website, or you can contact us to ask more about how it works. To get in touch with Lalloo Solicitors, ring us on 01 6641800, or request a call back through our website. Our telephone number is available 24/7, so you can make the call whenever is convenient to you, no matter what time of the day or night. Alternatively, you can email us at info@injured.ie.
FREQUENTLY ASKED QUESTIONS
Is it worth getting a personal injury lawyer?
Yes! The experience of the best personal injury solicitors in Ireland you can find is what will give your claim the best possible chances of success. They understand the relevant law and procedures and have the right negotiation skills to ensure you get the settlement you deserve. They also have trial experience if your case goes to court.
What is a success fee in personal injury cases?
The success fee is the figure your solicitor can subtract from your compensation award to cover the cost of their services. It must be disclosed in advance to you, so you know the terms on which your solicitor is working for you, and it must not exceed 25% of the compensation amount.
How do I choose a personal injury solicitor?
To start your search for the best personal injury lawyers Ireland wide, ask your network for recommendations and reviews or search independent review sites online. Check for evidence that the solicitor or firm holds the right accreditations and look for one that specialises in the right area of personal injury law. Establish their payment terms.
How much do solicitors charge for personal injury claims in Ireland?
From 2015 to 2019, the typical compensation payment where the claim was settled directly with the defendant was €13,427, with the average legal expenses being €1,397. Meanwhile, for cases settled through PIAB, the average was €23,137, with typical legal costs of €716. When cases came to court, the average legal expenses were €23,409, with the average compensation payment being €46,214.
Do personal injury claims go to court?
Most can be resolved through negotiation before it comes to that. This is where having an experienced solicitor is invaluable. They can assess any settlement amount proposed by the defendant's representatives and advise whether it's sufficient, negotiate an increase, or tell you if court is your best option. They'll also represent you in court so you don't have to speak.
Can you lose a personal injury claim?
It is possible, but a good solicitor will advise you not to proceed if they don't think your case is strong enough. A good firm of personal injury solicitors also increases your chances of success if you do make a claim because they will gather and present all relevant evidence and argue your case convincingly.
Who pays solicitor fees in personal injury claims?
If you bring a personal injury claim and are successful, the other party will pay some of your solicitor's fees. If your solicitor pursues your case on a no win, no fee basis, they will also subtract their success fee from your compensation award, but you will know from the outset what percentage that will be.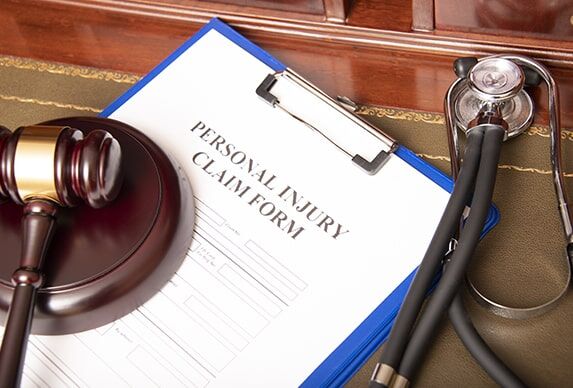 Hiring a Personal Injury Attorney After a Car Crash
Car accidents happen every day on the roads, but deciding whether to pursue legal action if you've been injured and whether to hire a personal injury lawyer depends on several factors:

Here are the most important things to consider after a vehicle accident.
The severity of the accident
The importance of the circumstances surrounding the accident and the severity of your injuries in determining whether or not to hire a personal injury lawyer cannot be overstated. To begin with, it is obvious that if you are hurt in a vehicle accident, your health should come first. Everything else pales into insignificance when compared to your health after a vehicle accident.
In cases where there's no apparent injury, and your vehicle has only suffered minor damage, you might assume that a personal injury lawyer is not required. There's one exception to that, however: latent injuries such as whiplash or psychological harm such as panic attacks might only appear in the days and weeks after the accident. As a result, it's always wise to consult a doctor after such an accident in case they detect asymptomatic problems that you are unaware of. You'll also want to record how your health changes following an accident — even if it was minor and you feel you were unaffected.
The at-fault party
The status of the at-fault party will have a bearing on the type of claim you can file. Whether you are an average insured driver, an uninsured motorist, or a worker for a business (such as a haulage firm or delivery service), your case will be different.
If you or a loved one has been hurt in an accident caused by a company's truck driven by an employee, the company is held accountable for your medical bills, lost wages, and pain and suffering. If a driver is uninsured and causes an accident, your rights and the proper strategy for going through the legal system may differ, but nonetheless, a claim is still worth pursuing.
The Advantages of Hiring a Personal Injury Lawyer
You should be looking for 'personal injury solicitors near me' if you've had an accident that's caused you physical or psychological injuries, and it was caused by another party's negligence or carelessness. Here's why
Save Time
An experienced personal injury lawyer understands the law and procedure inside out and so there's no time wasted 'learning the ropes'. This means that your case will be settled quicker than if you tried to bring it yourself.
Resolve Your Case Satisfactorily
The negligent party's representatives (their lawyer or insurer, for instance) may approach you directly and offer you a settlement figure. This might be tempting, but without expert legal help, you have no way of knowing whether that's a fair figure to compensate you for the past, present and future suffering your injuries may cause you and any financial losses you may have experienced as a result, like medical expenses and loss of earnings. Outstanding personal injury attorneys in Ireland will fully assess the circumstances of the accident, your injuries, your medical records, your prognosis for recovery and more, and will argue for a sum that adequately compensates you for your losses. They are also more likely to bring a successful case.
Accidents are never welcome, but at some point, you or someone you know may become involved in one. If you or they have been injured and someone else was to blame, you need the services of one of the top physical injury lawyers Ireland-wide. That's just what you'll find at Lalloo Solicitors. We specialise in personal injury claims of all types and have an impressive record of success. Read through our website today to learn more about our services.